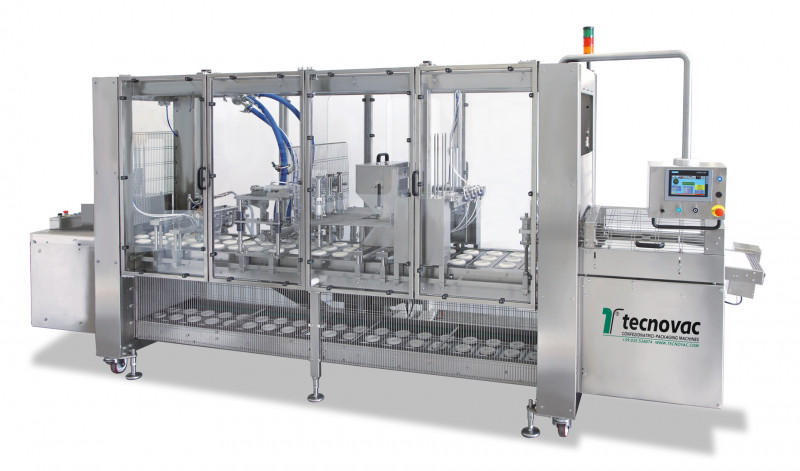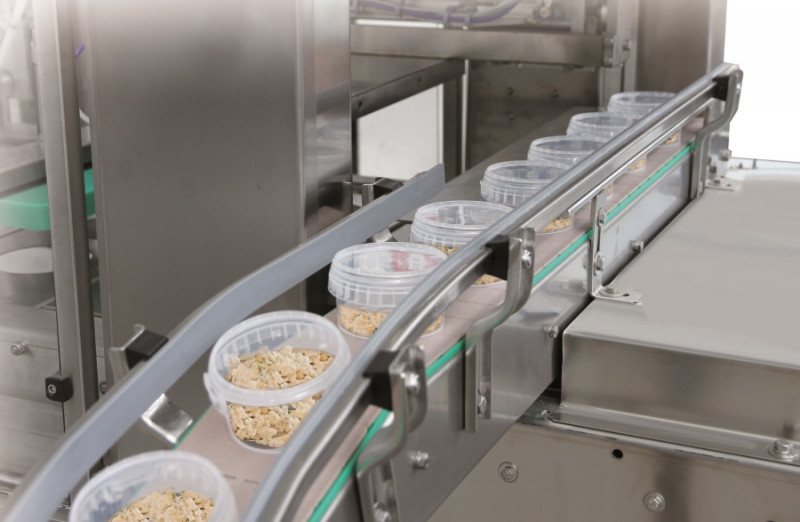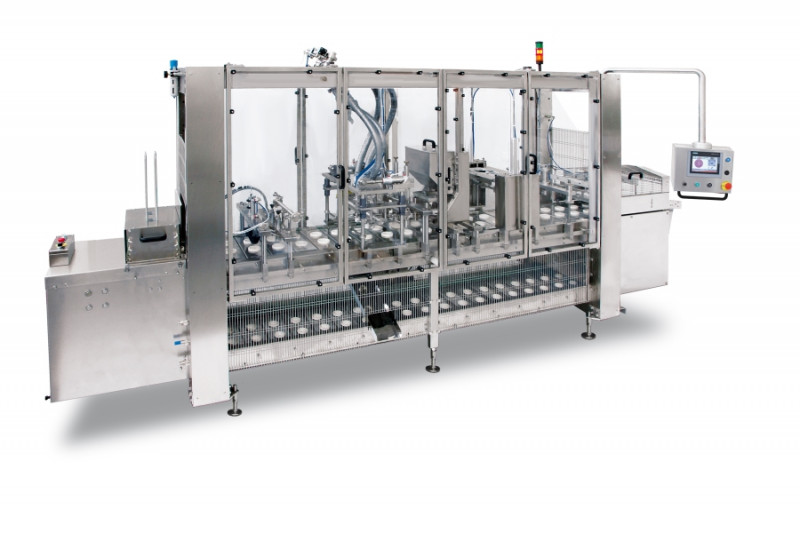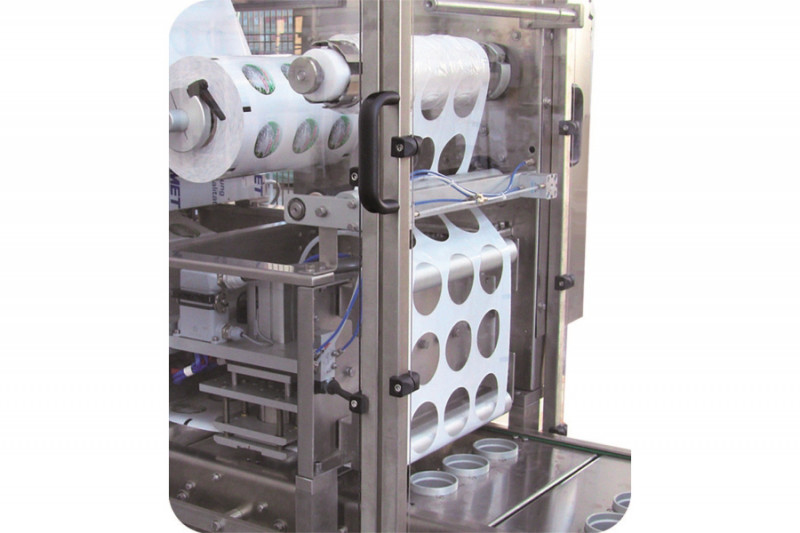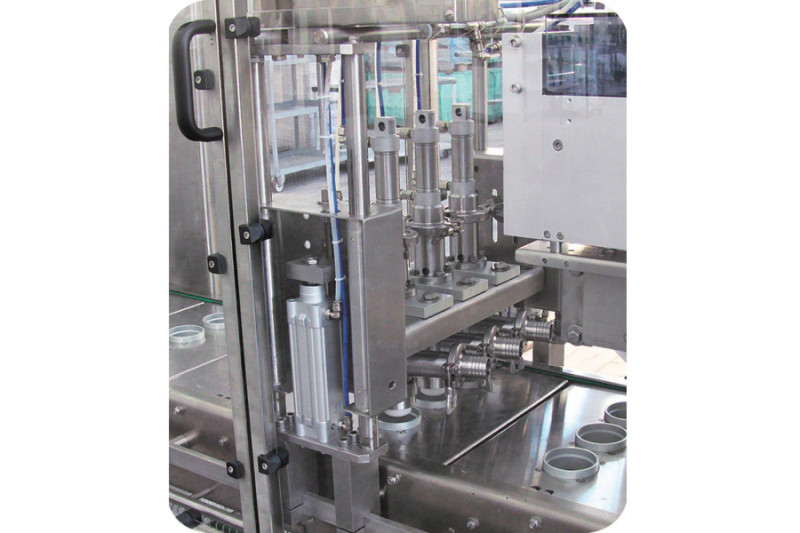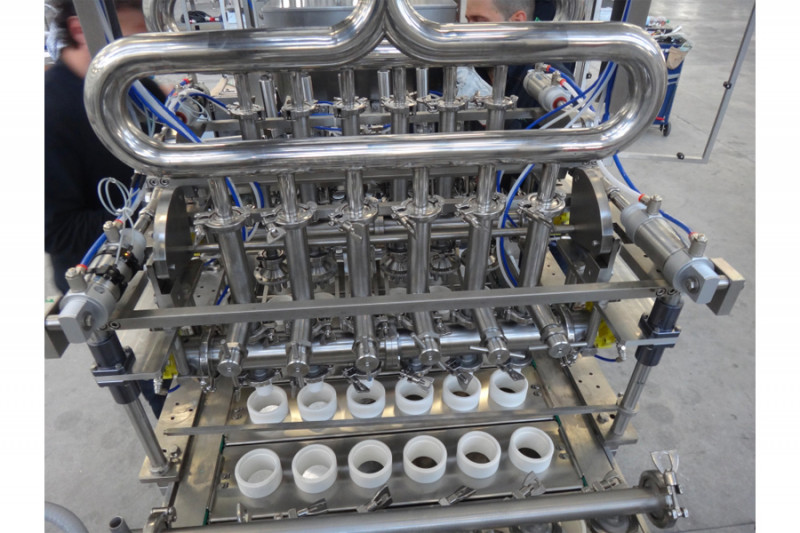 Gemini
GEMINI machines are designed to-measure to fulfil the requests of the most demanding customers in terms of performance, flexibility and reliability.
The configuration goes from 1 to 10 rows based on package size; this allows for production up to 15,000 pieces/hour.
The structure of the machine is made up of a sturdy AISI 304 stainless steel frame built with folded and ribbed plate; it is fitted with AISI 304 stainless steel panels that protect the water-sensitive parts of the machine.
The tray drag chains are stainless steel, resistant to the chemical agents used in the washing phases.
Each steel tray is designed to measure for the Customer's packages and can include aluminium containment rings or polyzene cavities.
The sequence of the work phases is coordinated by a PLC system with simple and intuitive HMI Touch Screen interface.
All of the electrical part is deliberately positioned at the top of the machine to protect it against washing.
Customisable processing stations:
Destacker with vertical magazines
UV-ray disinfection
Timed or volumetric dosing machine
Manual dosing area with regulation protections
Granulator
Vibrating station
Traysealing with pre-cut disc
Traysealing with film with or without ATM-vacuum
Lid destacking station
Lidding
Tamper
Removal
Robot or pick-and-place integration
Ink jet or laser engraving printing
types of compatible packaging
contact us