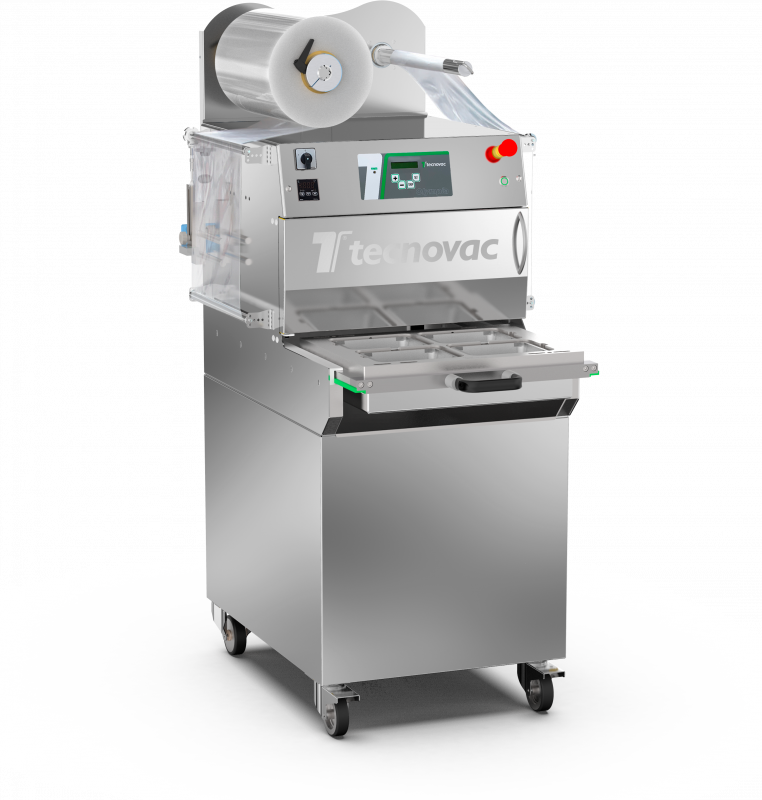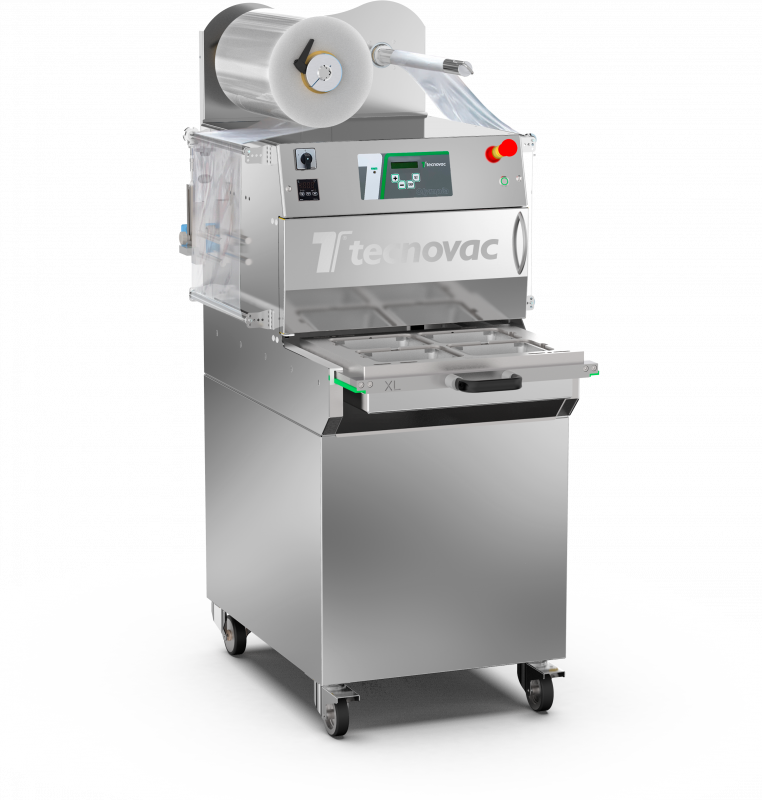 Olympia
The Olympia model has been designed to package food in sealing alone, in a modified atmosphere or with "SKIN effect". The compact size and simple use make this machine the ideal choice for those entering the world of professional packaging.
Built entirely in stainless steel, it is fitted with the best components on the market to guarantee performance and reliability.
The entire mould in aluminium is made to measure according to the customer's requests so as to obtain absolute precision in the finish of the package.
It is also possible to request the interchangeability of the mould with automatic machines

The machine is available in different versions:
Olympia S: Sealing alone
Olympia VG: Sealing / gas-vacuum
Olympia VG-SKIN: Sealing / gas-vacuum / SKIN-SKIN PROTRUDING
Olympia H250: For high packages up to 250 mm
types of compatible packaging
contact us