In-line traysealers were developed to integrate perfectly into complete automatic packaging lines for high production.
They are distinguished by cutting-edge technological solutions, they reach market standard-setting performance, in both sealing only and modified atmosphere or skin.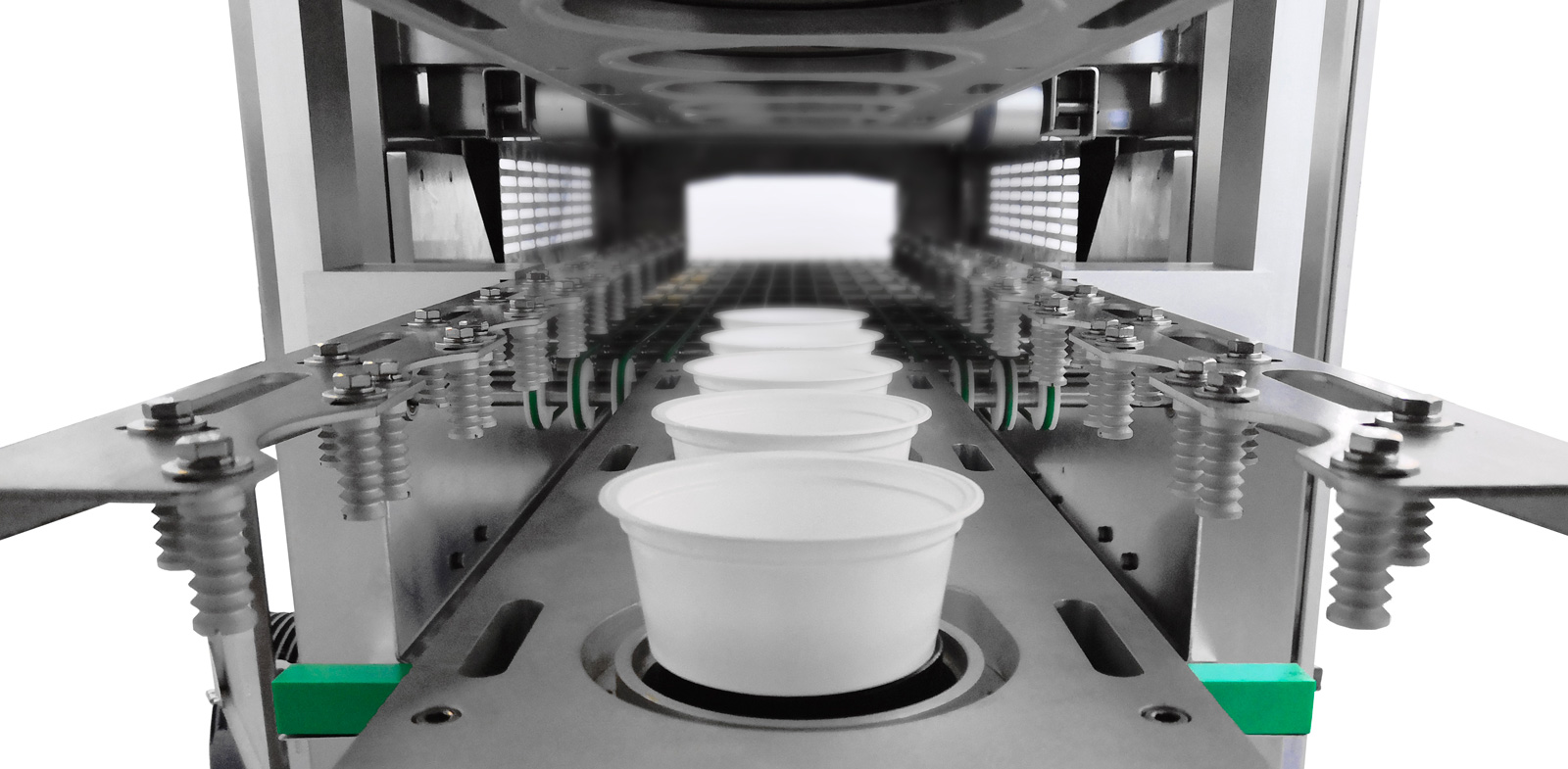 The frame is heavy duty and functional stainless steel, it guarantees unprecedented reliability and longevity.
The configuration is modular, it favours the implementation of weighing, dosing, destacking, lidding and printing systems. It is possible to integrate a gas analyser in the packaging machine to ensure that the modified atmosphere is correct, directly inside the packaging chamber.
The packaging machines in this family can process trays on one or two rows.