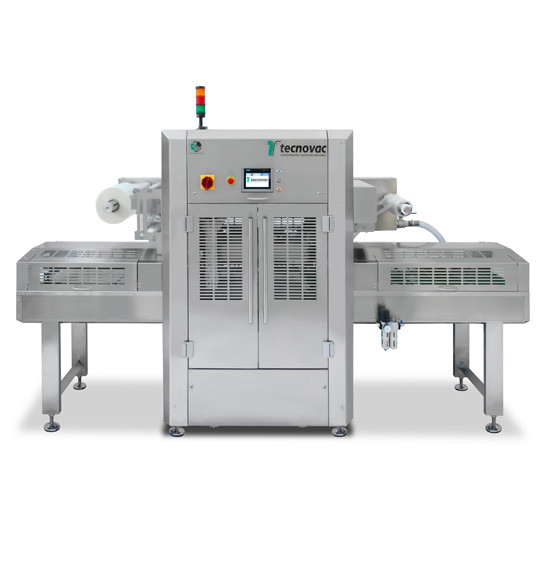 Orion
The Orion automatic in-line traysealer is designed for the industrial production of large volumes.
It is developed to integrate perfectly in fully automated lines where speed, precision and reliability are crucial requirements.
Featuring a double feed belt with indexing, it offers the intelligent management of packages and format changes, without worrying about whether packages arrive continuously or randomly.
Packages are handled between sealing chamber and belts with strong pick-up grippers driven by a brushless servomotor, to guarantee precision and speed.
The film is managed by a sophisticated unwinding and rewinding system; this system reduces film consumption to a minimum and avoids machine downtime caused by accidental tearing of film strips.
The sealing chamber is handled by a sturdy leverage mechanism developed entirely by Tecnovac, moved pneumatically or electro-mechanically based on the Customer's choice.
types of compatible packaging
contact us